This year, the CHERRIES project is putting together a brand new webinar series focusing on shaping responsible healthcare ecosystems in Europe. This series contains three webinars, each highlighting a different partner region. All sessions take place in October 2021. To find out more about each individual webinar, visit our events page.
What is the rationale of our webinar series?
Challenge-based innovation processes, used in e.g., open innovation, functional procurement, hackathon etc., have become increasingly popular during the last years and are also core of the experiments conducted in the CHERRIES project. The RRI experiments in CHERRIES are in fact based on demand-driven and open innovation approaches that should address the emerging and unmet needs of the health care sector at territorial level in order to build more equitable and more socially "porous" healthcare systems for the health and benefits of all the citizens within each territory. To discuss all these, CHERRIES, is organising a series of webinars highlighting the case of each partner region in the framework of the 19th European Week for Region and Cities, where the webinar series features as side events.
Why should you join?
"Shaping responsible healthcare ecosystems in Europe" CHERRIES webinar series 2021 aims at showcasing the policy experiments in the healthcare sector held in three European territories of Murcia (ES), Örebro (SE) and the Republic of Cyprus (CY). Designed as a peer learning opportunity, the three sessions will focus on the CHEEIRES regions to present the territorial innovation ecosystems, their stakeholders and the way CHERRIES methodology is implemented in each specific context. We will also learn about some preliminary results and impact on the regional innovation policies.
These webinars are thought for a diverse audience, including academic players, innovation-active actors, intermediary organizations, and regional and health policy actors. Each session (1 hour) will see the participation of an expert on regional innovation policies and/or RRI to provide some general comments on the presented case.
How can you register?
By accessing the links below you can register to one of the sessions highlighting the respective CHERRIES partner region:
This webinar series also offers participants, particularly to stakeholders from other European regions,  the perfect opportunity understand and explore how the CHERRIES methodology could be applied in their specific context and consider the opportunity to apply to become a CHERRIES Mirror Region.
If you have any questions about the webinar series contact our team at events@ebn.eu. To find out more about each individual webinar, visit our events page.
---
If you missed the CHERRIES webinar Series 2021, we have recorded it for you.
DO NOT MISS IT!
Focus on Cyprus, 11th October 2021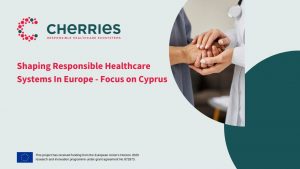 Focus on Murcia, 18th October 2021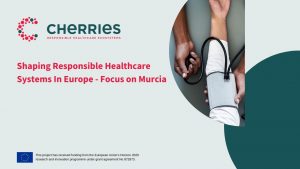 Focus on Örebro, 25th October 2021